65 - Canadian Theological Society (CTS)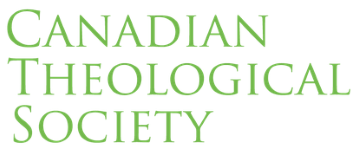 The theme of Congress 2023, "Reckonings and Re-Imaginings," reflects the multiple protracted intersecting crises confronting us. The lessons from Black Lives Matter, Idle No More, the Truth and Reconciliation Commission of Canada, and the National Inquiry into Missing and Murdered Indigenous Women and Girls have been joined by new reckonings about what is needed to live in non-hierarchical relationships truly honouring our human differences, while protecting the land, water and air we need to live together. We are seeking to create meaningful space for diverse viewpoints and a profound reckoning with white supremacist forms of knowledge production, social structures and ways of life, while making visible decolonial, anti-racism, queer, and critical disability perspectives. We welcome theological papers engaging a variety of religious, cultural and racialized perspectives, including Indigenous, Black, Latina/o/x, Womanist, 2SLGBTQIA, Marxist, non-religious theologies/spiritualities, post-/decolonial, anti-racist, environmental, and animal studies. If you are eager to attend and take part in theological presentations, panels and discussions nurturing interdisciplinary cross-pollinating constructive debate, join us on May 29-31, 2023 for what promises to be a stimulating gathering. Please consult the Call for Papers posted on the Canadian Theological Society website and submit a paper or panel proposal by January 31, 2023.
Program Chair(s)
Jean-Pierre Fortin


Local Arrangement Coordinator(s)
Darren Dias


Membership
For more information, contact the association directly. Please note that conference registration fees are separate from the association's membership fees.