The Canadian Association for the Advancement of Netherlandic Studies (CAANS) has enjoyed a longstanding relationship with Congress and its forerunners, 'the Learneds,' which began with our formal founding on June 3, 1971, during the annual gathering of the 'learned societies' at Memorial University in St. John's, Newfoundland. CAANS has participated yearly since then, with the notable exception of 2020, when the COVID-19 pandemic forced the annual Congress to be cancelled. Like many other academic associations, CAANS successfully adjusted to a virtual format during Congress 2021 and is happy to do so again in 2022, as we prepare a robust international and interdisciplinary program to consider transitions within the Netherlandic and post-colonial world.  
Our mission, through an interdisciplinary lens, is to stimulate an interest in Netherlandic Studies in the broadest sense, encompassing not only the language, culture, and history of the Netherlands (Dutch), but also of Belgium (Belgian Dutch and Flemish), South Africa (Afrikaans), as well as states linked through past colonial relationships.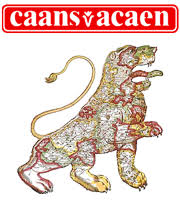 To achieve our mission, we hold an annual conference through Congress, and publish a refereed open-access academic journal, Canadian Journal of Netherlandic Studies. Further, through the generous support of the Taalunie ('Dutch language union' – a public organization jointly managed by the Dutch and Flemish ministers of culture and education), Literatuur Vlaanderen ('Flanders Literature'), and Nederlands Letterenfonds ('Dutch Foundation for Literature'), CAANS brings keynote speakers to Canada for its annual conference. The speakers, drawn from the academy and the literary world, as well as other engaged public intellectuals, also present at our various local chapters based in Montreal, Ottawa, Toronto, Calgary, and Vancouver.  
For this year's annual gathering at Congress 2022, we have carefully adapted the theme, Transitions, to our interdisciplinary focus on Netherlandic Studies. Scholars are invited to reflect on changes that are currently unfolding, in the social and linguistic arena and beyond in the Netherlandic world, inspired by ongoing commitments to Equity, Diversity, Inclusion, and Decolonization (EDID). CAANS 2022 will feature two keynote speakers: Dr. Ena Jansen (Universiteit van Amsterdam/Universiteit van Johannesburg), and Dr. Ludovic Beheydt (Université Catholique de Louvain, Louvain-la-Neuve). The keynote lectures, which will be open to all Congress participants, will address issues related to this year's conference theme. While Dr. Beheydt will focus on matters of shifting cultural identity in the Low Countries (i.e. Belgium and the Netherlands), Dr. Jansen will examine colonial and post-colonial power and racial dynamics through the lens of African domestic workers and their portrayal in Afrikaans literature from 1658 to present-day post-Apartheid South Africa. 
Our call for papers received many responses from scholars based in Canada and abroad, and we look forward to papers on topics ranging from the media reception of gender-neutral and inclusive language and diversity and communication issues, to colonial legacies of the Belgian Congo and the Dutch East Indies, pre- and post-war women's movements, and diversity as expressed in Dutch-language poetry. This wide variety of topics is certain to appeal to our interdisciplinary membership. 
Register today for our conference at Congress 2022, and be sure to attend CAANS' open events! We look forward to seeing you virtually in May! 
Blog
York University, the host of Congress 2023, is Canada's third largest University with a long-standing commitment to social justice, accessible education and collegial self-governance. It is located on the traditional territory of the Anishinabek...