92 - Canadian Association for Studies in Co-operation (CASC)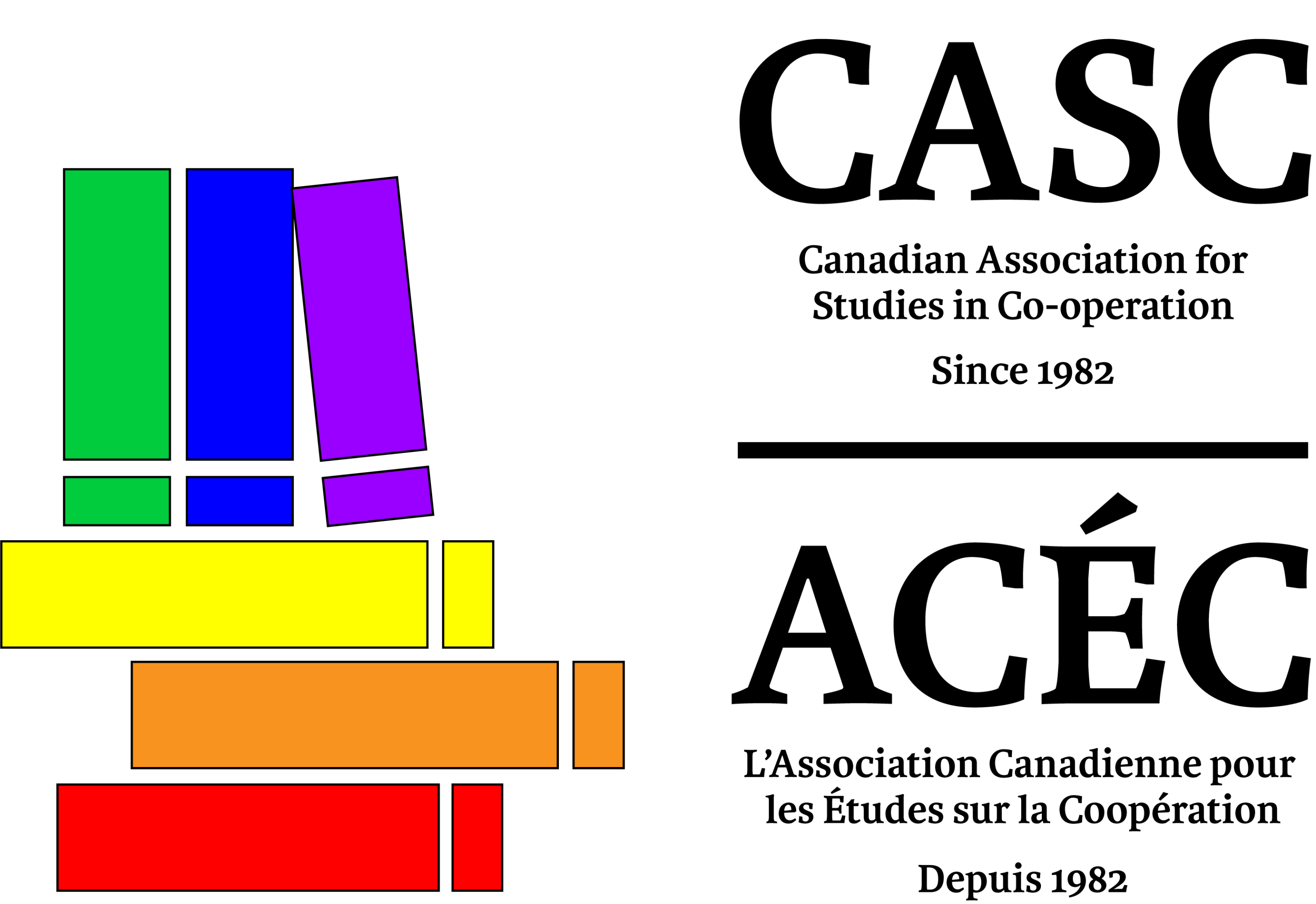 The Canadian Association for Studies in Co-operation (CASC) is a multidisciplinary network of researchers and practitioners whose work involves co-operatives and co-operation, broadly understood to include, but not limited to, Fair Trade, Social Economy organizations, Solidarity Economies, and formal and informal alternative economic organizations governed by some significant degree of mutuality. Our mission is to promote research on co-operatives and co-operation in Canada, while facilitating linkages between academics, practitioners, and research organizations internationally. By maintaining its strong connections with thriving co-operative communities around the world and by promoting inclusivity and diversity, its membership provides innovative, practical answers to critical issues.
Program Chair(s)
Judith Harris, University of Winnipeg (retired)


Local Arrangement Coordinator(s)
Derya Tarhan, University of Toronto


Membership
For more information, contact the association directly. Please note that conference registration fees are separate from the association's membership fees.