59 - Canadian Sociological Association (CSA)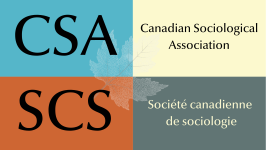 Reckonings and Re-imaginings Through the Sociological Lens
The Canadian Sociological Association's Conference joins with Congress to explore the theme of Reckonings and Re-imaginings. The CSA is committed to the values and principles of equity, diversity, inclusion, and decolonization and to enacting these principles in concrete and meaningful ways. We invite you to engage with this topic by attending our Conference.
CSA Conference delegates benefit from the opportunity to learn from, and engage with, scholars and practitioners working within the discipline of sociology.
Why should you register for our Conference?
• Knowledge Sharing – Research and discussion spanning multiple themes and current topics (800+ paper presentations and 20+ panels)
• Networking – Connect with others working in your area of expertise (35 Research Clusters are participating through organized sessions and meetings)
• Socializing – Meet those whose work you have admired from across Canada and internationally (700+ delegates are expected to attend in-person at York University)
Our Conference will be primarily in-person with some virtual elements incorporated for remote participants. Contact us to learn more about our association and activities.
Program Chair(s)
Irene Shankar, Mount Royal University
Sherry Fox, Canadian Sociological Association

Local Arrangement Coordinator(s)
Cary Wu, York University
Mark Thomas, York University

Membership
For more information, contact the association directly. Please note that conference registration fees are separate from the association's membership fees.