256 - Canadian Association of Applied Linguistics (CAAL)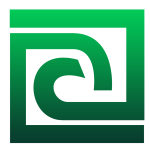 The annual Congress of the Humanities and Social Sciences brings together over 70 scholarly associations, each holding their annual conference under one umbrella. Congress is typically hosted by a different Canadian university each year.
ACLA/CAAL encourages proposals on Indigenous, less commonly taught, and minority languages, and the participation of members of visible, ethnic, sexual and Indigenous minorities.
Program Chair(s)
Caroline Payant, Université du Québec à Montréal
Angelica Galante, McGill University

Local Arrangement Coordinator(s)
Geoff Lawrence, York University


Membership
For more information, contact the association directly. Please note that conference registration fees are separate from the association's membership fees.