229 - Canadian Law and Society Association (CLSA)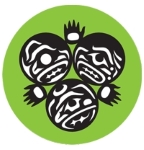 The 2023 Annual Meeting of the Canadian Law and Society Association (CLSA) will be held in person from May 27-29, 2023 at York University, and will feature an "overlap" day with the Canadian Association of Law Teachers on May 29, 2023. The theme for this year's meeting will draw on Congress' main theme for 2023: "Reckonings and Re-imaginings", as well as topics that relate broadly to law and society research.
Please note that all presenters must register for both Congress and the CLSA portion of the event and be current members of the CLSA.
The CLSA is a group of scholars from many disciplines who are interested in the place of law in social, political, economic and cultural life. CLSA members bring training in law, history, sociology, political science, criminology, psychology, anthropology, and economics as well as in other related areas of socio-legal inquiry.
Among its activities, the CLSA distributes the Canadian Journal of Law and Society, holds an annual conference and graduate student workshop, a mid-Winter meeting, awards prizes for socio-legal scholarship, offers support for academic conferences and workshops, and generally works to encourage socio-legal inquiry in Canada and internationally.
Program Chair(s)
Sara Ross, Schulich School of Law, Dalhousie University


Local Arrangement Coordinator(s)
Palma Paciocco, Osgoode Hall Law School, York University


Membership
For more information, contact the association directly. Please note that conference registration fees are separate from the association's membership fees.