58 - Society for Socialists Studies (SSS)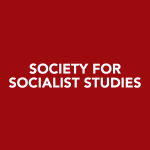 More than two years into a global pandemic and amid steadily increasing inequalities at home and abroad, previous warnings of a creeping far-right populism and a resurgence of fascism are swiftly coming to fruition. While the left has failed so far to mobilize the anger of a disenfranchised working class, whatever that means today, we must also continue to fight ongoing colonial violence, racism, and threats to the security of those who do not conform to a cis- and hetero-patriarchy. In doing so, the left must also contend with its own legacy of perpetuating and remaining complicit in injustice. Thus, in drawing inspiration from this year's Congress theme of "Reckonings and Re-Imaginings," the Society for Socialist Studies marks its return to the annual Congress of the Social Sciences and Humanities by asking us to Re-Imagine the Left.
Program Chair(s)
Megan Aiken, University of Alberta/Saint Mary's University


Local Arrangement Coordinator(s)
Terry Maley, York University


Membership
For more information, contact the association directly. Please note that conference registration fees are separate from the association's membership fees.