49 - Canadian Population Society (CPS)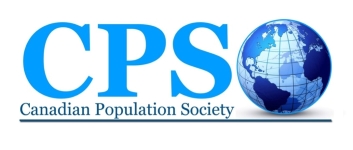 The Canadian Population Society (www.canpopsoc.ca) seeks to promote the study and development of the science of demography in both its empirical and theoretical aspects. The association, comprised of scholars and researchers from across the social and health sciences, actively welcomes new members, including academics, graduate students, government scientists and administrators, researchers and all persons interested in demography and its many applications. Sessions at the Canadian Population Society (CPS) Annual Meetings focus on areas of research highly relevant for social policies, such as health, fertility/mortality, family, labour market, and immigration, among others, and there are events devoted to the professional development of graduate students. While studies of racial inequality are often integrated within regular sessions, this year we offer a special session on Black and Indigenous communities in alignment with the Congress theme.
Program Chair(s)
Lisa Kaida, McMaster University


Local Arrangement Coordinator(s)
Ann H. Kim, York University


Membership
For more information, contact the association directly. Please note that conference registration fees are separate from the association's membership fees.