43 - Canadian Association for the Advancement of Netherlandic Studies (CAANS)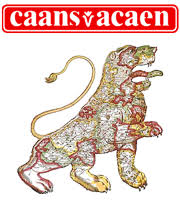 The Canadian Association for the Advancement of Netherlandic Studies is the academic 'home' of Canadian (and other) scholars, from a myriad of disciplines, whose research focuses on some aspect of Netherlandic Studies, be it linguistic, literary, historical, political, diasporic, post-colonial, art-historical, etc. This year, our annual conference will take place fully online, for the second time in the history of our association, on May 14 and 15, 2022.
CAANS 2022 will feature two keynote speakers: Dr. Ena Jansen (Universiteit van Amsterdam), whose research focuses on the Afrikaans literature of South-Africa, and Dr. Ludovic Beheydt (Université Catholique de Louvain), a specialist of Dutch Linguistics and Netherlandic Culture. Both keynote lectures will address issues related to this year's conference theme, Transitions, and will reflect on changes, inspired by the ongoing debate on Equity, Diversity, Inclusion, and Decolonization (EDID), that are currently unfolding, particularly in the social arena but also beyond in the Netherlandic world.
Program Chair(s)
Tanja Collet, University of Windsor


Membership
For more information, contact the association directly. Please note that conference registration fees are separate from the association's membership fees.