"Indigenous languages are filled with beauty, like great works of art…" said Onowa McIvor, Professor of Indigenous Education at the University of Victoria. "It is really a pedagogy of hope."
The first lecture of the Congress 2022 Big Thinking series, "NEȾOLṈEW̱ 'one mind, one people': Radical reclamation of Indigenous languages", featured two Indigenous scholars, Onowa McIvor and Kahtehrón:ni Iris Stacey, who presented how the NEȾOLṈEW̱ program has sought, through its six years of existence, to revitalize and renew Indigenous language across Canada.
McIvor, who is maskékow-ininiw (Swampy Cree), and whose family is from Norway House Cree Nation and Cross Lake, Manitoba, directs the national NEȾOLṈEW̱ Research Partnership. It began with cross-country consultation with Indigenous groups, as they figured out how they could revitalize local languages, and culminated in nine partners.
At one point in its earlier days, McIvor sketched the basic outlines of NEȾOLṈEW̱ on the back of a napkin, likening it to a house. It had a foundation of "links between language, health, and well-being." Sites of language learning and teaching and sites of contribution became the kitchen and the living room, the heart of the house. The roof of the house is adult language learning, the theme that binds this network together. "We have far too few adult speakers, and especially adult speakers who are working, child-bearing age," McIvor said. Most are becoming elderly, so the organization needs a specific and special focus on cultivating adult speakers.
The national network they've built, and are still building, is Indigenous-led and Indigenous-governed, which McIvor and Kahtehrón:ni Iris Stacey said is critical to what they do. It wasn't any one person's big idea, but was built from the ground up together with communities and community partners, equally interested in radically revitalizing Indigenous languages.
Kahtehrón:ni Iris Stacey is turtle clan of the Kanien'kehá:ka Nation from Kahnawà:ke, Mohawk Territory, and a PhD candidate at McGill University. She led the development of a community-wide strategic plan for Kahnawà:ke education and is currently the Curriculum Team Coordinator for the Kahnawà:ke Education Center. Stacey explained how in her home community, they introduced Kahnawà:ke language at elementary school for 15 minutes per day, expanding from there to build the foundation of what they have today: a host of programs including teaching coaching, immersion coaching, and strengthening proficiency.
Stacey said through NEȾOLṈEW̱, work with "impactful, inspiring, bold Indigenous researchers" inspired her to "get it right" when it came to Kahnawà:ke language learning, and to "share the story with utmost respect."
Yet, Stacey admitted, they are still losing first-language Kahnawà:ke speakers. McIvor reminded the audience that though theirs is a story of hope, it comes from atrocity. "Our field only exists because of the history of this country, of the intentional, historic, violent erasure of Indigenous languages."
McIvor expanded, "We might be uncomfortable with the history of our country, but we are becoming comfortable with Indigenous language revitalization as a celebrated thing. That's not a bad thing, but we must remember why we are doing it." She also noted that it is still an uphill battle when it comes to acknowledgment, creating space, and getting resources for Indigenous language learning.
McIvor ended by urging all Canadians to insist on Indigenous language learning – first for Indigenous people themselves, but once resources are available, for everyone else. "Swift and serious Indigenous language revival in Canada is needed – it simply cannot wait," McIvor said. "If you are Canadian, these are your languages too. Contribute in ways that are appropriate and useful."
For more information, check out NEȾOLṈEW̱'s website.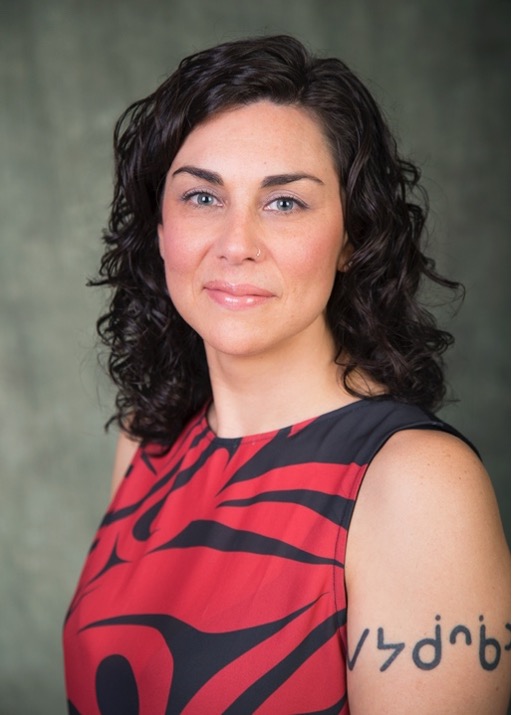 Onowa McIvor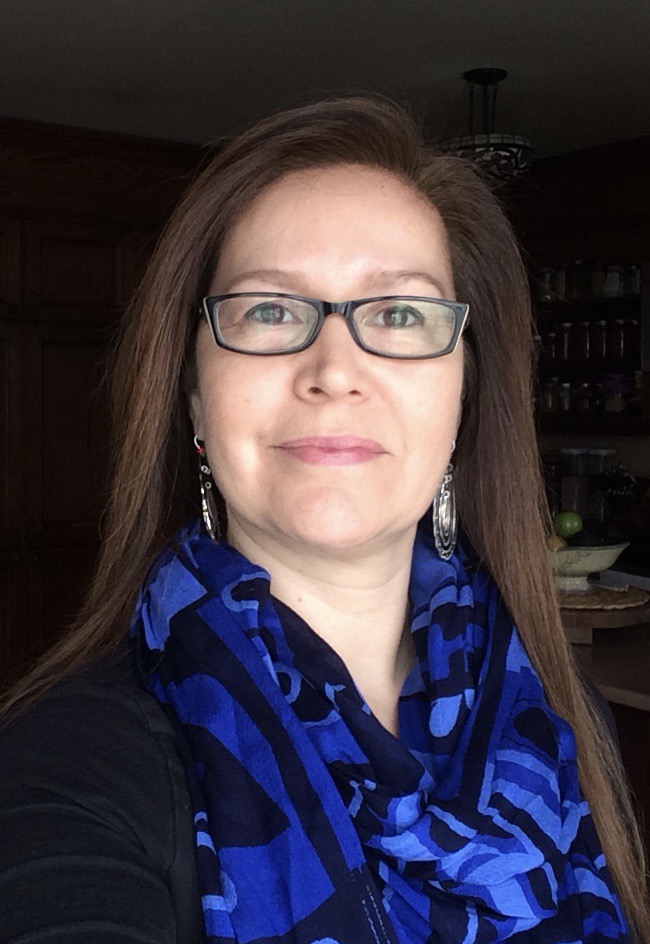 Kahtehrón:ni Iris Stacey