Chalk one up for us! The Canadian Historical Association will mark its 100th anniversary this spring. Although contrived, centenaries offer a chance both to look back and to look ahead, hence our program theme: Reconsidering History. 
I can still recall my first-year history professor explaining that history is the study of change over time. It's also the study of events, one-offs, and dead ends, he said, but at the end of the day, it's the study of change over time, how it's measured, made sense of, and assessed. He then added something that I've never forgotten. History, too, changes over time, as new evidence is discovered, as new questions are asked, and as new conclusions are reached.
In other words, history has its own history.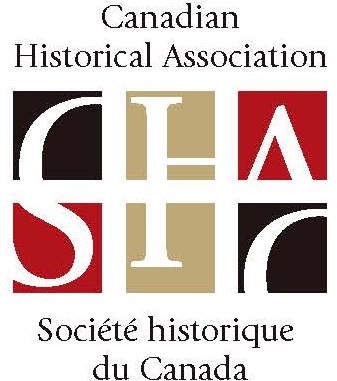 To a green-as-grass undergraduate, it was pretty heady stuff. It's still heady. In many ways, the history of history has animated my academic career, making the program of the CHA's annual meeting a primary document: how has history changed and where might it be going? Clearly, questions of Indigeneity, settler colonialism, resilience, reconciliation, memory, and decolonization will occupy the attention of historians in the coming years in the same way that they will occupy the country. The good news is that we are well placed to contribute to this urgent, if difficult, conversation. I mean, if historians can't speak to the present, who can? 
Assembled by CHA president Steven High and a committee of historians from one end of the country to the other, from St. John's to Victoria, the program features several sessions on Indigenous history, including a panel on biographies of Indigenous women and a roundtable on Brittany Luby's prize-winning book, Damned: The Politics of Loss and Survival in Anishnabe Territory. There are also a couple of panels on the place (or lack thereof) of Indigenous peoples in official memory. Cody Groat, for example, will give a paper on Indigenous responses to the Historic Sites and Monuments Board while Jan Noel will give a paper on cancelling Upper Canada's "Great Men." 
Because it's our 100th anniversary, we are taking the opportunity to reflect – critically – on our first 100 years: if we found a lot in the archives, we missed a lot too. Claudine Bonner, Jim Walker, Adele Perry, and Allan Downey will speak to Black Canada, race, colonialism, and Indigeneity in a panel discussion on rethinking the writing of history in Canada. And while no one is audacious enough to predict the next year, let alone the next 100 years, we will tackle the future of the PhD in history and the practice of oral history in a post-COVID world. 
Climate change, too, is on the program. As I tell students in my climate course, climate change will change everything, including how we teach history. Actually, historians have a lot to offer. Heather McGregor, Sara Karn, and Jackson Pind will consider what historical thinking can bring to climate change education. 
It's not all doom and gloom, of course. It's a centenary, after all. And what's centenary without a little celebration? To this end, there will be a tribute to Franca Iacovetta, her prodigious career, and her prolific contribution to the writing and teaching of Canadian history. 
I hope to see some of you in May, if only virtually. Be sure to register for Congress and check out CHA's open events. Here's to the next 100 years!