46 - Canadian Peace Research Association (CPRA)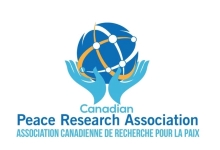 We are pleased to invite you to the 2023 Annual Conference of the Canadian Peace Research Association - Association canadienne de recherché pour la paix (CPRA - ACRP). The CPRA – ACRP Conference is part of the Federation for the Humanities and Social Sciences. With a membership now comprising over 160 universities, colleges, and scholarly associations, the Federation and Congress 2023 represents a diverse community of 91,000 researchers and graduate students across Canada. The CPRA-ACRP welcomes speakers and participations from across all academic disciplines.
Program Chair(s)
Erika Simpson, Department of Political Science, University of Western Ontario, London, Ontario, Canada


Local Arrangement Coordinator(s)
Sergei Plekhanov, Department of Political Science, York University


Membership
For more information, contact the association directly. Please note that conference registration fees are separate from the association's membership fees.