316 - Association internationale d'étude des littératures et cultures de l'espace francophone (AIELCEF)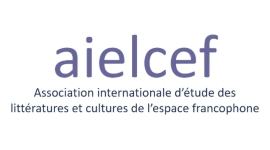 Traumatopie : Traumatisme territorial dans les littératures francophones (27 mai 2023, Université York)
Et si le territoire sur lequel nous vivons déterminait nos êtres, nos mémoires et nos modes relationnels ? Le colloque de l'Association internationale d'étude des littératures et cultures de l'espace francophone (AIELCEF) propose de prendre pleine conscience du rapport fondamental au lieu de vie - à l'échelle personnelle et communautaire. Il s'agira de donner voix à des lieux où des vivre-ensemble ont été empêchés, des rapports de genre sont compliqués, des possibilités d'harmonie avec le paysage se sont dégradées, où les différences sont définies comme des antagonismes plutôt que comme des complémentarités.
Il y a urgence à repenser nos rapports au lieu comme ce qui donne sens et réalité à nos existences. Seule une politique de la vie fondée sur le lieu comme haute priorité intellectuelle, relationnelle et culturelle rendrait viable les différences et offrirait un soin particulier à nos fragilités. La littérature francophone regorge d'exemples de tels rapports noueux, frictionnels et crispés autour des mémoires et des identités qui résonnent en chacun d'entre nous.
Program Chair(s)
Antje Ziethen, UBC Vancouver


Local Arrangement Coordinator(s)
Antje Ziethen, UBC Vancouver


Membership
For more information, contact the association directly. Please note that conference registration fees are separate from the association's membership fees.