240 - Canadian Association for Translation Studies (CATS)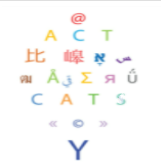 Translation and journalism have a long-standing relationship. The Canadian Association for Translation Studies (ACT-CATS) is bringing together scholars from Canada and 18 other countries for its 34th conference, dedicated to journalistic translation. The conference will address fascinating issues, such as news framing of the pandemic, representational strategies used in constructing identity and social inequality, the globalization and localization of content, and the use of machine translation by journalists. ACT-CATS will also welcome translation scholar Roberto A. Valdeón as its keynote speaker.
Program Chair(s)
Chantal Gagnon, Université de Montréal
Pier-Pascale Boulanger, Université Concordia

Membership
For more information, contact the association directly. Please note that conference registration fees are separate from the association's membership fees.