307 - Indigenous Literary Studies Association (ILSA)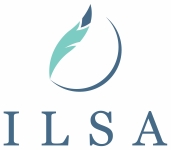 A future for Indigenous literatures is one committed to kinship with all who are envisioning a world recovering from colonialism and white supremacy. Toward the themes of "Reckonings and Re-Imaginings" and "Imagining Otherwise," the 2023 ILSA gathering features scholars, knowledge-keepers, writers, artists, and community members reckoning with the connections between racial justice, relationality, gathering, sovereignty, and climate justice. Thinking alongside Black writers and other scholars working against settler colonialism and white supremacy, ILSA seeks to collectively imagine the future of Indigenous literary studies and to engage the relationships and responsibilities that will shape that future.
The 2023 gathering will feature authors, artists, community members, students, teachers, and scholars, all of whom will join us in considering the linkages between and beyond Indigenous literary studies toward a collective practice of imagining otherwise. Framing literary creativity expansively, this ILSA gathering will include discussions of literature, film, theatre, video games, new media, storytelling, song, music, and other forms of narrative expression.
Keynote presentations will include Leanne Betasamosake Simpson and Robin Maynard, Daniel Heath Justice, Chelsea Vowel, and Terese Mason Pierre, and Lisa Jackson. Support ILSA by becoming a member and joining us at this important gathering.
Program Chair(s)
June Scudeler (Métis), Simon Fraser University
David Gaertner (settler), University of British Columbia

Local Arrangement Coordinator(s)
Ki'en Debicki (Kanien'keha:ka), McMaster University
Jenna Hunnef (settler), University of Saskatchewan

Membership
For more information, contact the association directly. Please note that conference registration fees are separate from the association's membership fees.