37 - Canadian Linguistic Association (CLA)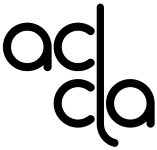 The Canadian Linguistic Association organizes an annual conference which is a forum for discussion and cooperation in any area of linguistics, in any theoretical framework. Members of the association may submit a paper for the conference in either English or French, the two official languages of the association.
Program Chair(s)
Richard Compton, UQAM


Local Arrangement Coordinator(s)
Emily Elfner, York University


Membership
For more information, contact the association directly. Please note that conference registration fees are separate from the association's membership fees.